Building Relationships
Our goal is to become a strategic partner, rather than merely a service provider. North49′s principles have been helping users rise to today's challenge of merging sound business practice with constantly evolving technologies. When you strategically align yourself with North49 Business Solutions, you will receive commitment to your client's objectives, needs, and growth.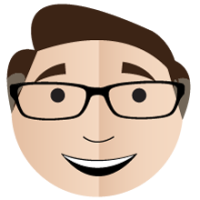 Rob Eichhorn
Rob has been involved in the computer industry for more than 30 years. He saw a need to offer value added service to purchasers of personal computers.
In 1988 Rob started his own company in South Africa offering computer purchasers and potential owners advice on the best computerized solution for their requirements. For more than 25 years, Rob has installed and supported many Sage ERP Accpac installations ranging from single user PCs to wide area networks with over 150 Accpac users. These installations have included the "core" financial modules and a vast array of 3rd party and add-on modules. Rob also has considerable experience in the writing of custom reports.
His success in Sage 300 ERP consulting has been in the belief that to offer a client a comprehensive service you should get to know and understand your client's business operations. This allows you to integrate your software and business systems to maximize smooth operation.
The experience Rob has gained in the industry over the years makes him an industry leader in Sage ERP implementation.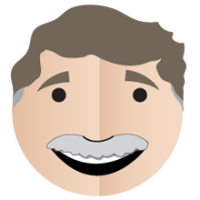 Etienne Grobler
Etienne had his start specializing in the audit of computerized accounting systems. He did his first ACCPAC installation for a Price Waterhouse client in 1987 and he has been working closely with the product since then.
In 1988, together with a couple of friends he started his first computer supply and consulting company Fincompt. Fincompt grew to 5 branches employing more than 75 people within 5 years. Etienne also created a branch within the company which specialized in developing custom solutions for clients running Sage ERP Accpac. In 1993 Etienne purchased the Development division from Fincompt and rolled its operations into a new company, EcceSignum. EcceSignum then released Inventory Receipts, the widely adopted purchasing module for ACCPAC plus.
Inventory Receipts became one of the best-selling third party modules for ACCPAC and users included many larger and prominent companies, including De Beers Diamonds, Coca Cola, Afrox and many others, including ACCPAC International.
With his broad experience in software development Etienne has become a notable force in modern ecommerce solutions.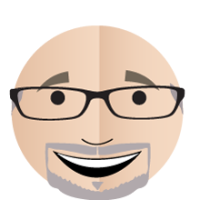 Peter Grajczyk
Peter has spent the past several years managing complex sales engagements in different channels and is responsible for driving the company's growth and deeper market penetration.
Peter spent the early part of his career with Synex Systems Corporation where his tenure was instrumental in increasing company revenues tenfold. Peter also spent several years with UniDevCo, a Sage 300 ERP Development Partner.  With the increased market exposure gained through his efforts, UniDevCo sold several of their Sage 300 ERP products, which are now key components in the Sage 300 ERP product portfolio.
Immediately prior to joining North49 Peter spent over 8 years with Sage as an Account Manager where he was responsible for managing corporate accounts in North America and overseas. On multiple occasions he has received the Inner Circle award for sales achievement, including the Eagle Award as top sales performer in 2012.
With Peter's background in sales and ecommerce you can rely on creative and effective solutions for your enterprise.